Golf is one of the most enriching games of the time. It is played in open fields. There are millions of people who practice golf as a sport or play it as a hobby. Initially, it used to be played in western countries, but it won people's hearts worldwide. The number of golfers and golf enthusiasts is increasing with time because it has become more accessible than ever before. As it has become more accessible, its cost is still a problem to many people who want to play golf, but they think it is expensive to afford it. Thus, golf still carries the tag of the elites game. It becomes costly first because the Golf equipment kit is expensive, and second the Golf course requires money to maintain, and you have to pay a lot to get to play on the lush green course of the land. But if you know about golf simulators like Rain or Shine, you will change your mind.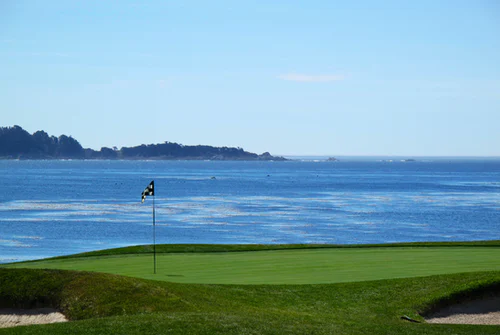 Intro
The biggest dilemma of people who want to play golf and the golfers themselves is that it needs a schedule. Playing golf is a refreshing experience with buddies and family and friends around, but the weather is not always run like we want it to be. Half around the year, the weather stays adverse for golf. People have to wait for a nice calm spring day or summer afternoon to go out in the golf field and enjoy their passion. The good news for all the golf enthusiasts is with the Rain or Shine golf simulator, and you can play more golf, whenever and wherever you want, if it is running or shining outside.
Rain or Shine golf will help you create your dream golf cave inside your comfortable home, your golf cave, no need to go anywhere or all the side hustle with it. You can invite your golf buddies and business partners to share and enjoy your personalized golf cave and have quality time. Regardless of your busy schedule and the weather outside, you can stay active and fit all year round. With the Rain or Shine Golf simulator, you can build your golf simulator independently without expensive in-person installation and get accurate actual data on your swing to become a scratch golfer. Isn't this the best? They are authorized dealers in their field, provide volume discounts and financing.
Website
Before we dive deeper into their service and products, let's discuss their website, which is impressively responsive and beautifully designed to suit all kinds of audiences in terms of build quality. Navigation and ordering are pieces of cake even for the non-tech savvy people. No side hustle of creating an account to purchase their products; you can simply click on the product and add it to your cart, it easy as that. And while checking out, you just have to give your basic information. However, if you have any queries, you may also contact customer support if you need help since Rain or Shine Golf has a team specially assigned to assist its customers. Just leave a question, and they will contact you as soon as possible. For a better insight about the product, you can also read reviews of other customers, as "it is always helpful to hear something straight from the horse's mouth."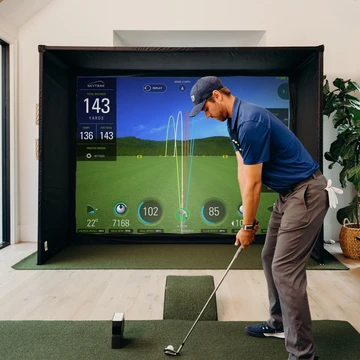 Another fantastic feature is the cost filter that lets you view products in order of your budget. To save your time, they have the other filters of vendor and product type, which help you shortlist the product you are looking for. Specially simulators can be filtered by price, space requirement, brand, and more. Apart from that, every product is described in terms of quirks and features, which is impressive.
Offerings:
Here are some exciting products offered by Rain or Shine Golf:
Simulator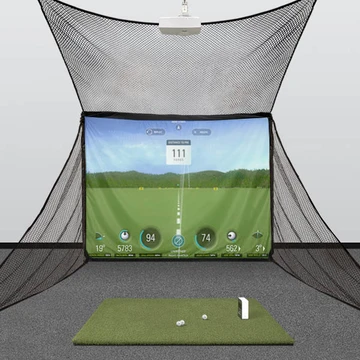 Rain or Shine has a wide range of simulators for you, such as SkyTrak, OptiShot 2, TruGolf, FlightScope Mevo+, Foresight Sports GC2 Golf Simulators. Their simulators are very budget-friendly; you can even browse their entire selection of home golf simulators on their website, where they offer a variety of golf simulator packages for all budget sizes. You can filter their simulators by price, space requirement, brand, and more.
Launch Monitors
Rain or Shine has worked with the top companies that offer the best launch monitors for golf. They will even give you their thoughts on the leading technologies the game offers to help you add the best-suited swing monitor to your arsenal of golf equipment. With the best launch monitors collection, they guarantee that you will help you shoot your lowest scores.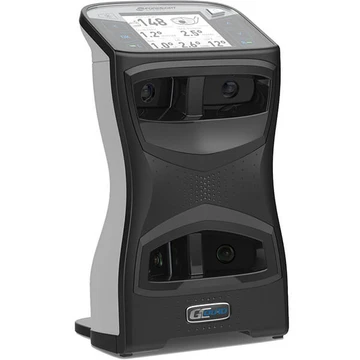 Golf Simulator Screen and Enclosure:
As the quality of your golf simulator screen is absolutely critical in order to create a realistic and long-lasting golf setup. Therefore, Rain or Shine offers a high definition impact screen. The light-dampening enclosure blocks out the surrounding light-giving give the most realistic golf experience. The sturdy enclosure is built with premium materials that promise long life and superior durability. Knowing the size of your space but the priority is Keeping up the quality of your experience. Therefore they have several hanging projection screens and golf simulator enclosures that you are going to love.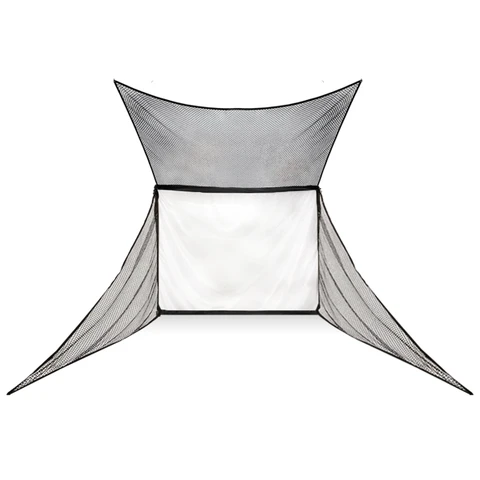 Source;
Golf Mats and Accessories:
Golf Mat comes in when you care too much for your lawn that you don't want it to have divots, or the weather is not good that you can't go outside. You can buy one that simulates the same condition as a golf course and natural grass with Rain or Shine. You can also find excellent quality and durable hitting mats. They have all shapes of Golf mats that can fit your space and are made from different materials to choose from accordingly. Moreover, they have all the accessories you need to play indoor golf, all the gadgets and tech equipment you will find on their online store.
Customer Care Service:
This company goes above and beyond in offering the best products. At Rain or Shine Golf, a team of customer care has always got your back. They are passionate about serving you, and they say we put our customers first. Just leave a question, and they will come up with the most viable solution. Returns and exchange policies are also customer-friendly, and the company happily accepts the returns and exchanges if it's their fault. If you have any questions regarding any product, you can give a read to the Q&A section at the end of their website page. For more urgent concerns, you can always get a quick reply by their provided Live Chat section.
Conclusion
The best service provider to bring golf to your home. They have been committed to providing premium quality products and a realistic golf experience to their customer at reasonable prices and received a mass of positive responses from the customers if you read their product and general reviews. Moreover, there are products for players of all levels, and they'd undoubtedly float your boat. Visit the website now, and buy your best home golf experience.